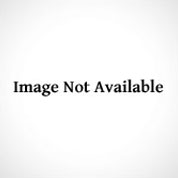 Majuro, Marshall Islands - 01/01/2018 -
FOR IMMEDIATE RELEASE – FOR IMMEDIATE RELEASE – FOR IMMEDIATE RELEASE
P R E S S R E L E A S E
---
Marshall Islands Post Re-Appoints Its First
International Philatelic Agency
WORLD LEADER OF POSTAL AGENCIES ONCE AGAIN APPOINTED AS THE INTERNATIONAL PHILATELIC AGENCY OF THE MARSHALL ISLANDS.

As the world celebrates the beginning of a New Year, The Inter-Governmental Philatelic Corporation (IGPC) is pleased to announce that effective January 1, 2018 we are honored to be appointed the exclusive worldwide philatelic agent of the Pacific Island Nation of the Marshall Islands. We are looking forward to once again working with and continuing our deeply rooted relationship with the Marshall Islands, one that will bring mutual success to all parties in this new year of 2018. IGPC was the first international philatelic agency to represent the Marshall Islands from their date of independence and with the first postage stamp, which was issued on May 2, 1984.
Postmaster Heran Bellu has personally expressed, "I am very happy to work with your team." Mr. Sam Malamud, President of IGPC and lifelong philatelist proudly announced, "Joining forces once again with the Marshall Islands is a very happy day for all of us at IGPC. The history of our two organizations shares a common goal and a driving force to help build the international stamp collecting of the beautiful stamps of the Marshall Islands."
Kicking off 2018 with some new and exciting stamp issues, the Marshall Islands has recently approved for release a set of four new definitive stamps, a special commemorative issue honoring the recent royal engagement of Prince Harry of England, and a sheet of 4 stamps to honor the Chinese Lunar New Year of the Dog. The stamps were designed by the internationally acclaimed IGPC Art Department and were printed with offset lithography. These official postage stamps of the Marshall Islands Post are available for purchase at all Post Offices throughout the Marshall Islands, and through their worldwide appointed agent, the Inter-Governmental Philatelic Corporation based in the United States. www.IGPC.com.
About IGPC
Founded in 1957, the Inter-Governmental Philatelic Corp (IGPC) is the leader in governmental philatelic services. IGPC is the world's largest and most prestigious Philatelic agency, representing more than 70 International Government Postal Authorities.
---
Press Contact
IGPC Media | +1.212.629.7979 | Media@IGPC.com
For additional information about IGPC, please visit www.IGPC.com.
Inter-Governmental Philatelic Corporation
172 Empire Blvd. Third Floor, Brooklyn, NY 11225 - USA
« BACK