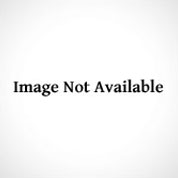 Liberia - 10/27/2016 -
The Ministry of Post and Telecommunications of Republic of Liberia is proud to release a 2-sheetlet set of the "40th Anniversary of Liberia-China Diplomatic Relations Establishment" stamps commemorating the peaceful ties between Liberia and China. This commemorative set features a total of 50 stamps in 2 sheetlets. With a navy blue selvage background that brings out all the stamps, each sheetlet contains 24 triangle stamps and 1 diamond stamp.
On each stamp, the designer uses a dove as the main character to represent peace and friendship. The olive branch bordering the whole stamp also symbolizes amity between the two countries. The Liberia and China flag on the wing of each dove also expresses both countries' desire of this long-term, healthy, and stable relationship and the increasing support of their people of this bilateral relation.
« BACK